Since 2018, we've given homeowners the peace of mind that comes with a comfortable home
The Right Air Conditioning System For Your Home
Everyone in Arizona knows just how important it is to have a reliable air conditioning system, especially in the summer.
The temperatures here can easily exceed 100 degrees Fahrenheit, and being stuck in the heat can be downright miserable. That's why choosing an air conditioning system that will keep you cool all summer long is essential.
Central air conditioners are an excellent option for keeping your home cool – and there are multiple options. You could opt for a ductless air conditioner to be even more efficient.
No matter what type of air conditioner you choose, you'll be glad you have it when the temperatures rise!
Be Comfortable In Your Home
When you come home after a long day, the last thing you want is to be uncomfortable.
Whether it's too hot or too cold, being unable to regulate the temperature in your home can make it feel like you can't ever relax. That's why it's so important to have both heating and air conditioning in your home.
With the ability to control the temperature, you can create the perfect space for any occasion.
Whether you want to curl up with a blanket on a chilly night or escape the summer heat, comfort in your home is essential for relaxation.
Creating the perfect temperature in your home can be a challenge if you don't have the right equipment. We're here to help you install the heating and cooling systems you and your loved ones need to feel comfortable at home.
If there is one thing we value above all when it comes to installation, it's your time. When you're having trouble with a heating problem in the middle of the winter or a faulty AC unit in the summer, we know you need assistance immediately.
When you work with us, we're punctual and prompt, just as you'd expect. We'll be there for you on time to fix any issue and let you get back to the comfort of your home as fast as possible.
Confident Comfort Heating & Cooling was founded in 2018 by Aaron Keams. From the very start, Aaron's wish was to help homeowners like you enjoy great comfort in their homes, regardless of the season.
With more than 15 years of experience in the HVAC field, he created a trustworthy and dynamic team. They're all well trained, honest, courteous, and ready to serve you at any time, by restoring the perfect atmosphere in your home.
At Confident Comfort, we put you first. Whether we're talking about cooling or heating systems, we want to be the only company you trust with your equipment and system designs. We pride ourselves on providing excellent communication and professional results. As such, our services come with a 5-year labor guarantee, so you can relax and enjoy your new comfortable space for a long time!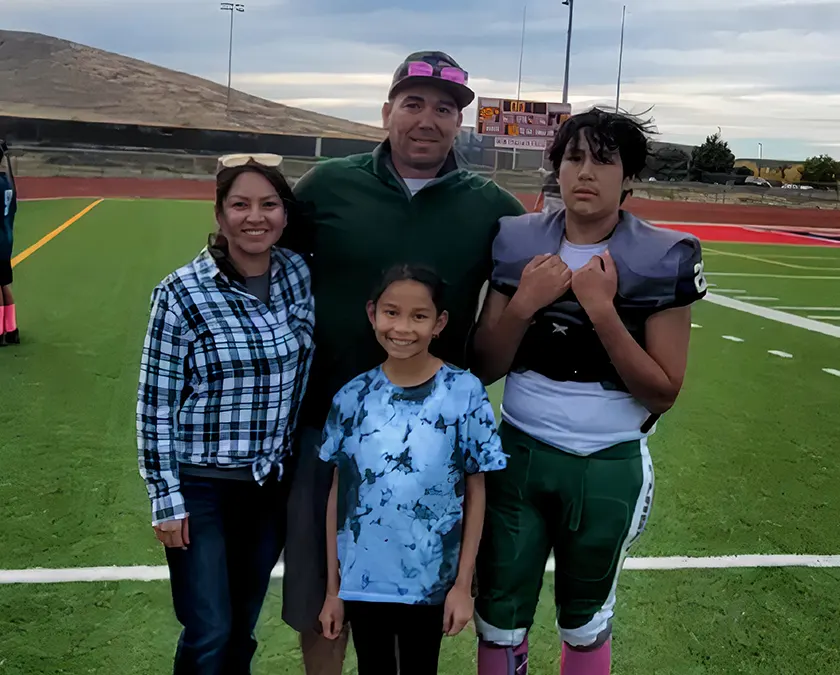 Being comfortable in your home is essential, so there's no reason to let the temperatures outside ruin your day. Because we understand your time is valuable, we aim to provide a streamlined, easy installation process and let you enjoy your comfort at home as soon as possible.
Give us a call or fill in our form to describe your needs as best as you can. We'll get back to you with a phone consultation to discuss aspects such as budget, equipment, and timeline.
When all project details are settled and the unit you ordered is ready to be installed, we'll do our magic. We'll move quickly and make sure everything is set up properly, so you can enjoy your new comfortable space as soon as possible.

Once our job is done, we'll let you enjoy your improved home environment. As we want you to live peacefully for longer, we offer a 5-year labor warranty on all non-maintenance issues. Feel free to contact us anytime during that time period and we'll be happy to assist you.
We know that when you're working with a tight budget, it can be hard to achieve what's really important. That's why we've partnered with Synchrony to provide you with promotional financing options for your next home project. This way you'll get a more affordable way of expanding your purchasing power as well as convenience, at the same time. Apply today and let's define your custom financing solution for your home upgrade.
Here's What Our Customers Say…
Getting to know our customers and meeting their needs is a gratifying experience for us. Over the years, we've created great connections with homeowners and have proven that our punctuality and professionalism lead to great results. Here is what happy homeowners think about us:
It's super refreshing to find a contractor that is honest and cares about doing the job right the first time.
They are honest and charge a very reasonable amount for the superb work they do. I was told by another contractor that my furnace needed to be replaced because it was not fixable. Confident Comfort found the problem within minutes and saved me thousands.
If you're looking for a heating contractor, look no further. This is the right contractor to fix all your heating and cooling problems.
Can't say enough. Aaron has always been timely, efficient and very communicative every step of the way. Reasonable cost for job done and finished and completed when promised. Can ask for any more than that. Thank you!
First time customer, and will most certainly be a repeat customer. My appointment was scheduled for Monday between 9 and 11 AM. I was informed promptly that my technician was running a little bit late and would be here by 11:15 via a text message.
My technician arrived promptly at 11:15 as scheduled proceeded to work on my unit identifying a small problem with a wiring issue explain to me thoroughly what was going on and tested my unit insured that I was properly educated on the repairs that were made left a clean workspace and was very pleasant to deal with I will certainly refer these gentlemen to anyone that may need HVAC work in the future.
It's Time To Take Comfort At Home To Another Level