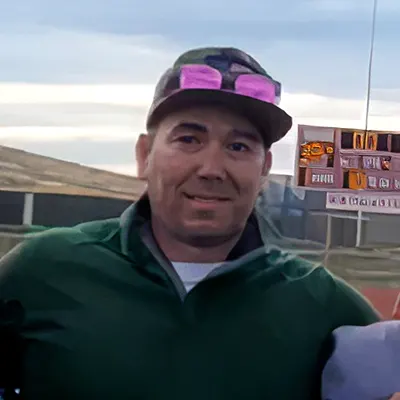 " If you've chosen us to install your heating and cooling systems and are satisfied with the end result, take a moment and leave us a review. Let other homeowners like you know about how it feels to own a home that has the perfect temperature all year long. Click on the buttons below and share your feedback. "
- Aaron Keams, Owner of Confident Comfort
If you want to know more about the quality of our work and what you can expect when choosing us for your home's heating and cooling needs, read what our happy customers say about us below.
Aaron K. was our service tech and he was very professional, helpful, nice and explained everything to me that I didn't understand. He helped me find the perfect furnace for our home and the installation was fast and clean. I would recommend Confident Comfort to anyone needing assistance with their homes climate control systems.
I called few heating and cooling system company before I called this company, but nobody answered the phone. Then I called confident and comfort heating and cooling, the lady picked up the phone right away and took my information. Only after few minutes, their dispatch guy called me and made the appointment right after a hour. The technician came in time and solved my problem right away.
Really appreciated especially winter season in Flagstaff.
I will definitely use this company again in future!
Can't say enough about Aaron and Confident Comfort. Did a terrific job on our AC maintenance. On time, friendly and very thorough. Just signed up for yearly maintenance plan with them. Obviously great pride in his work and it shows!!
Informative, friendly , prompt and great service
On time. Thorough explanation of problem and very knowledgeable.
Aaron was awesome, super respectful of my time, house, and even didn't mind my cat rummaging through his work bag. I really really enjoyed this experience with Confident and will definitely be returning to them (WITH CONFIDENCE) for service and maintenance in the future!
Aaron was always communicative while setting up the service. Steven and crew member were on time, professional, friendly, and worked non-stop for 6 hours to replace our furnace and update some ductwork. Price was extremely reasonable. Won't actually use the furnace until it cools off more but Steven turned it on and it fired right up. We will be calling on them again when necessary.
Cant say enough. Aaron has always been timely, efficient and very communicative every step of the way. Reasonable cost for job done and finished and completed when promised. Can ask for any more than that. Thank you
Can't say enough good things about Aaron! He arrived on time and fixed my old furnace after a thorough once over. He explained what parts were needed and why. He is the most professional service tech I've met in a long while.
We had Confident Comfort install a new AC unit and a new return from the far side of our house. After their work we are able to enjoy the far side of the house which used to be much hotter than the other side. Their work was very clean and we have nothing but positive things to say about their wor.
So glad I found this company! They were booked pretty far out but ended up calling and scheduling a day or two before our original time. They came in and diagnosed our HVAC issue super quickly and quoted us a very reasonable price. Replaced a bad compressor within a few hours and got everything up and running faster than any other company we've used. Highly recommend and will definitely be using them in the future!
Our house furnace went out the day of the start of our latest cold spell. While we had to wait 24 hours for the visit, it was worth it to have Confident Comfort do the repair. Their technician Sean actually arrived about an 1.5 hours early, and he explained in laymen terms exactly what he thought the problem was – a faulty pressure switch. He then gave me the very reasonable cost estimate and did the repair. House is warming up quickly. Thank you Confident Comfort. Will be calling on you again!
I just want to say a huge thank you to Sean and Aaron at Confident Comfort. They were able to diagnose an ongoing issue with my furnace that had been giving me intermittent issues for a while. The problem is now fixed and I'm sure that I'll now have a toasty and warm winter. Thanks again Sean and Aaron!
These guys were great. Outstanding customer service which is rare these days. They had a nicely detailed quote with three options to choice from. Always on time and very professional answering questions I had. They were referred to me by a physician I work with that also had an excellent experience with them.
First they showed up in Munds Park which in itself is an accomplishment. Stephen was on time courteous and friendly. He installed the thermostat and even stayed an extra 20min while we got the glitches out of our modem to be able to online program it. Couldn't have gone better.
Great service and skills! Sean was very knowledgeable and professional! We appreciate the quick appointment!
Glad we could provide the service you expect!