An Easy Process Designed For You
Quick, Efficient, And Hassle-Free Heating And Cooling System Installation
Since 2018, we've given homeowners the peace of mind that comes with a comfortable home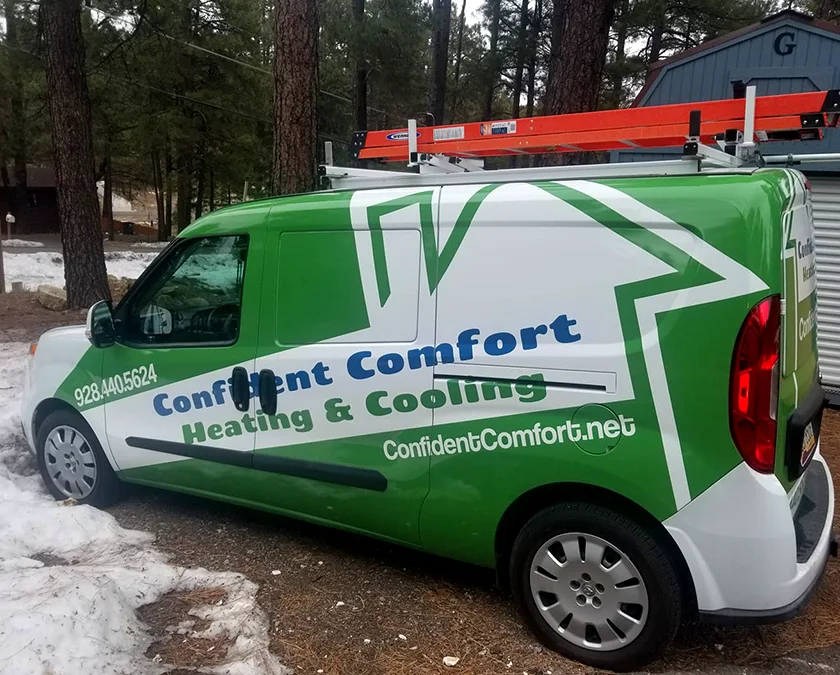 A Process Designed With Your Comfort In Mind
Installing new heating and cooling systems is not a DIY project. You need a professional to install your unit so that you can have the guarantee of a safe and well done job.
When you choose to work with Confident Comfort Heating & Cooling, you'll experience our knack for perfection. Our professional team is always ready to help you install a cooling and heating system in your home. Your satisfaction is highly important to us, so we'll always listen to your needs first and then strive to complete our work in a timely manner. This is how we make sure you can enjoy your new, comfortable space as soon as you wish to.
We've created an easy, streamlined process to help you restore your home's ideal temperature as fast as possible. Once you contact us, we do the heavy lifting – all you need to do is relax and be confident that your home is in professional hands at all times.
6 Easy Steps Toward Your Home Comfort

Give us a call or fill out our form to explain your idea or problem as best as possible. It's always useful sharing some pictures so we can clearly understand what actions are necessary. We'll get back to you with a phone consultation.
Step 2. Phone Consultation
During the phone consultation, we'll discuss your budget, desired equipment, timeline, and schedule an on-site consultation.

Step 3. On-site Consultation
At the on-site consultation, we'll talk about next steps, make final preparations, and prepare your home for your new equipment.
We work our magic and install your system while you relax. You'll be enjoying your newly comfortable home shortly.

Step 5. Post-Job Walkthrough
Once your system is installed, we'll conduct a final walkthrough to ensure everything is working properly and you're pleased with the result. If there are any concerns or you need guidance on using and maintaining your system, we'll give you all the information you need.

Step 6. Enjoy Comfort At Home
We take pride in our work and want you to enjoy your upgraded environment for years to come. We offer a 5-year labor warranty on all non-maintenance issues. Rest assured that if there's a problem, we'll fix it for you in no time.
Here's What Our Customers Say…
Getting to know our customers and meeting their needs is a gratifying experience for us. Over the years, we've created great connections with homeowners and have proven that our punctuality and professionalism lead to great results. Here is what happy homeowners think about us:
Aaron Keam of Confident Comfort just completed a service check on our heater. We are very happy with the service. Your heater is as good as the continuous maintenance you put into it annually. Consider Confident Comfort for your next service call. Thank you Aaron.!
I highly recommend Confident Comfort for responding quickly, resolving my issue and follow up was very professional addressing my needs.
We will only use them moving forward.
Aaron was punctual, professional, positive and very efficient in diagnosing and repairing my furnace issue.
Experience An Easy Process Crafted For Your Needs