Enhance Your Home's Health With A Risk-Free Heating System
Since 2018, we've given homeowners the peace of mind that comes with a comfortable home
An Easy Way To Keep Your Home's Temperature Regulated All Year Long
If you've been living in your home for quite some time, you may have started to notice that your heating system became outdated as years went by.  Therefore, you're probably looking to upgrade it soon.
Since it's a vital element for your home's comfort during cold season, you'd want to choose for a system that is efficient and reliable in the long term. At the same time, you'll probably need one that is eco-friendly and safe as well.
The best solution to satisfy all of these requirements is a heat pump – it doesn't need gas to function, so it's safe for your health and the environment as a whole. A heat pump uses electricity to transfer heat from a cool space to a warm space — and vice versa. It also requires less maintenance while delivering three times the heat compared to other systems.
A Cost-Effective And Functional Home
Relying on an aging heating system can be dangerous and expensive, not to mention uncomfortable. This is why choosing to install a new and reliable equipment can bring you peace of mind, knowing you won't have to worry about your heating system failing when you least expect it. 
Upgrading your home with a heat pump is a great way to solve all the maintenance problems and save money in the long run! Also, a heat pump is not only perfect for warming up your home, but it can also reverse the cycle to cool your environment on hot summer days. And since it's pretty common for Arizona homeowners to go for it when it comes to improving their homes' functionality, it probably makes a good choice for your home as well.
With this option, you get a cooling and heating system combination that can help you reduce your utility bills. A heat pump can be just the thing to transform your home's functionality and make your place more welcoming in every season.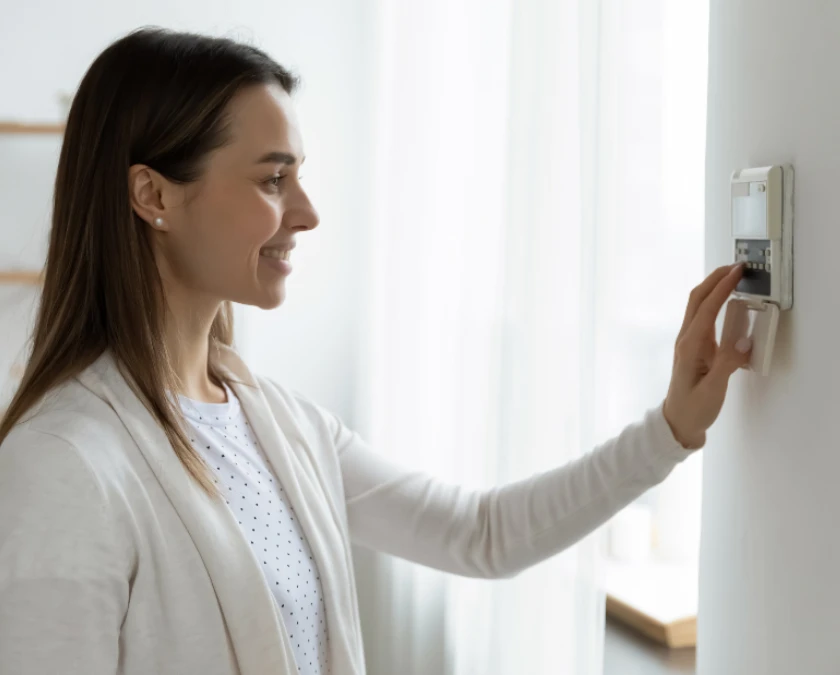 Being comfortable in your home is essential, so there's no reason to let the temperatures outside ruin your day. Because we understand your time is valuable, we aim to provide a streamlined, easy installation process and let you enjoy your comfort at home as soon as possible.
Give us a call or fill in our form to describe your needs as best as you can. We'll get back to you with a phone consultation to discuss aspects such as budget, equipment, and timeline.
When all project details are settled and the unit you ordered is ready to be installed, we'll do our magic. We'll move quickly and make sure everything is set up properly, so you can enjoy your new comfortable space as soon as possible.

Once our job is done, we'll let you enjoy your improved home environment. As we want you to live peacefully for longer, we offer a 5-year labor warranty on all non-maintenance issues. Feel free to contact us anytime during that time period and we'll be happy to assist you.
Heat Pump Installation Prices
Creating the perfect temperature in your home can be a challenge if you don't have the right equipment. We're here to help you install the heat pump system you and your loved ones need to feel comfortable at home.
Essential Heat Pump Installation*
Includes installing a 14 seer system.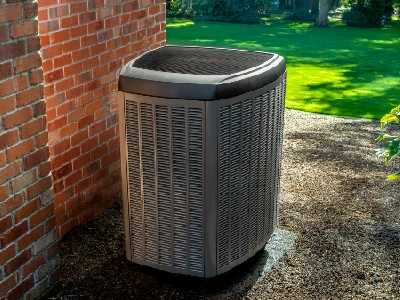 Standard Heat Pump Installation*
Includes installing an 18 seer system.
Premium Heat Pump Installation*
Includes installing a 20 seer system.
*Prices are averages and may change depending on the type of heat pump you choose, its variable price on the market, and the size of your home. You'll receive an exact quote for your heat pump installation after the on-site consultation.
Here's What Our Customers Say…
Getting to know our customers and meeting their needs is a gratifying experience for us. Over the years, we've created great connections with homeowners and have proven that our punctuality and professionalism lead to great results. Here is what happy homeowners think about us:
Heater would not come on – during a cold snap in the weather. Aaron fm Confident Comfort took my call, scheduled an appointment the same day, kept me updated on his arrival time – which was actually a little early.
Did his analysis and ordered the necessary parts right away.
Prompt service, very knowledgeable. A great choice for heater repair!
Our heater in our cabins went out and it was 32 degrees in the house when we arrived on Sunday night. BURR.. Called Aaron from Confident Comfort at 6pm and he had Sean out the next day at 10am. Sean you are awesome! You have made my day and of course we don't have to sleep under 5 different comforters tonight. THE HEAT IS ON!
Aaron offered a free heater inspection and cleaning, since he is local I wanted to give him a chance. He showed up as he said he would and called beforehand to let me know he was on his way. He was very professional and courteous.
Cleaned my heater and even took pictures to show me the before and after. I asked about installing air conditioning in my home and he said he could do it and would provide a quote. He also made the suggestion of putting in a heat pump to save on propane costs. He called as he said he would and provided estimates for both. Excellent service and a great person. Thank you Aaron
An Easy Way To Keep The Right Atmosphere In Your Home